It is also the season of harvesting autumn honey.
Honey, that sweet liquid amber, is what the bees live off of over winter, so we have to be very careful not to pull too much honey from the hive or the bees will not survive. This week, our beekeeper will check the strength and stores of our hives, to assess how much honey our apian friends can share with us.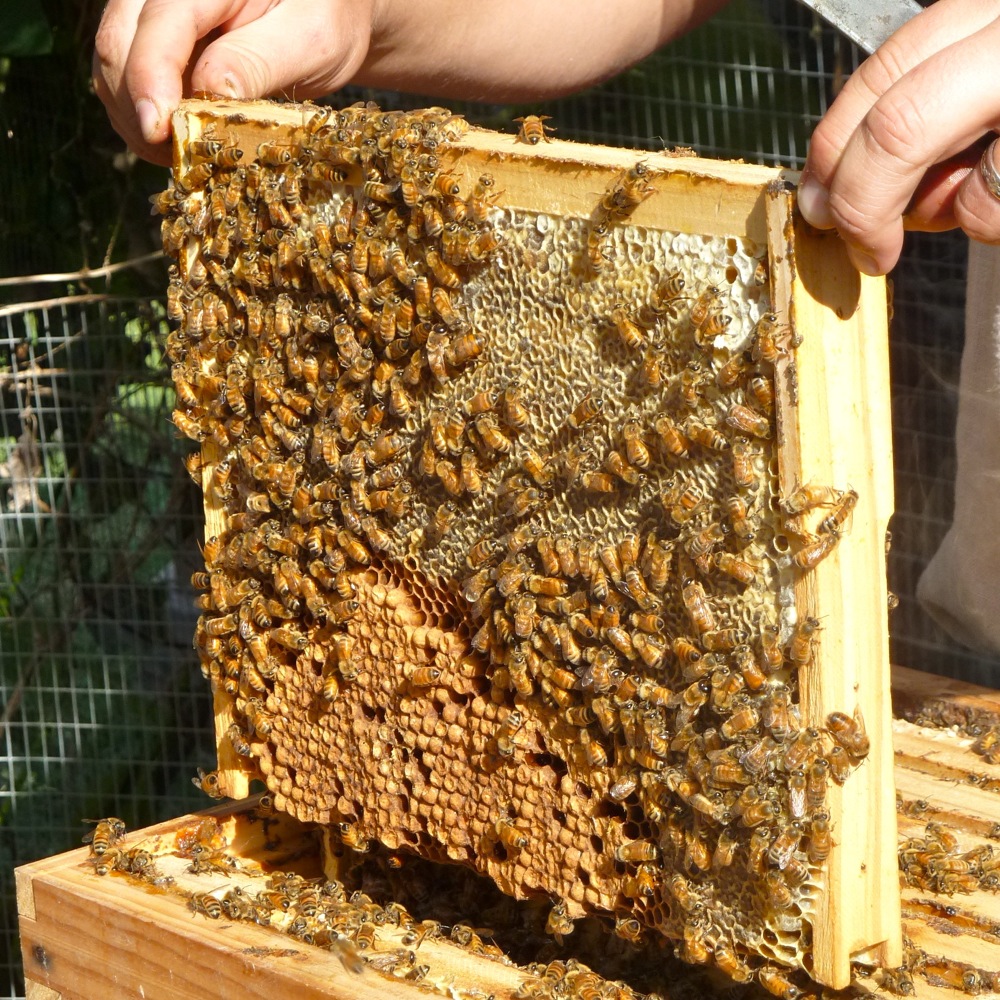 Each hive needs both a critical mass of bees and 60-70 lbs of honey to overwinter (for an "average" winter in our zone). Bees nourish themselves with both nectar and pollen. Nectar is used to produce honey, the key energy source for the bees. All through the year busy bees are producing honey, filling the hive in preparation for hard times, like winter. This summer's drought has been hard on the bee community. Lack of water affects plants, which affects the creatures that depend on them, which includes us. Although our bee-critical native goldenrod was blooming well, the ground was too dry for the plants to produce much nectar, so honey production has been low the past few months.
When we pull honey, we have to leave enough for the bees first, then harvest whatever extra is there to share. Young hives, like ours, are especially vulnerable to winter stress, so forgive us if our farm honey supply is light this fall. Our bee friends have had some rough months, and we have to make sure they are taken care of.
We will always have local honey in the farm store. Our own honey remains a very small production. We share what we can.